Apigee Marketing Website
Art Direction / Project Management / UX / Web Design / Illustration
2016–2018
In my role as visual designer and illustrator for the digital agency Amp, I was tasked with all of the design needs related to Apigee's marketing website, working in daily collaboration with our developers, Apigee's business team, and other creative agencies. This included the implementation of Apigee's 2017 rebrand, and the site's gradual integration with Google Cloud after the company was acquired by Google in 2016.
Visit the site: apigee.com
Client: Apigee | Google Cloud
Agency: Amp
Illustration: Amp, Coat of Arms
Have a project you'd like to discuss?
Let's Talk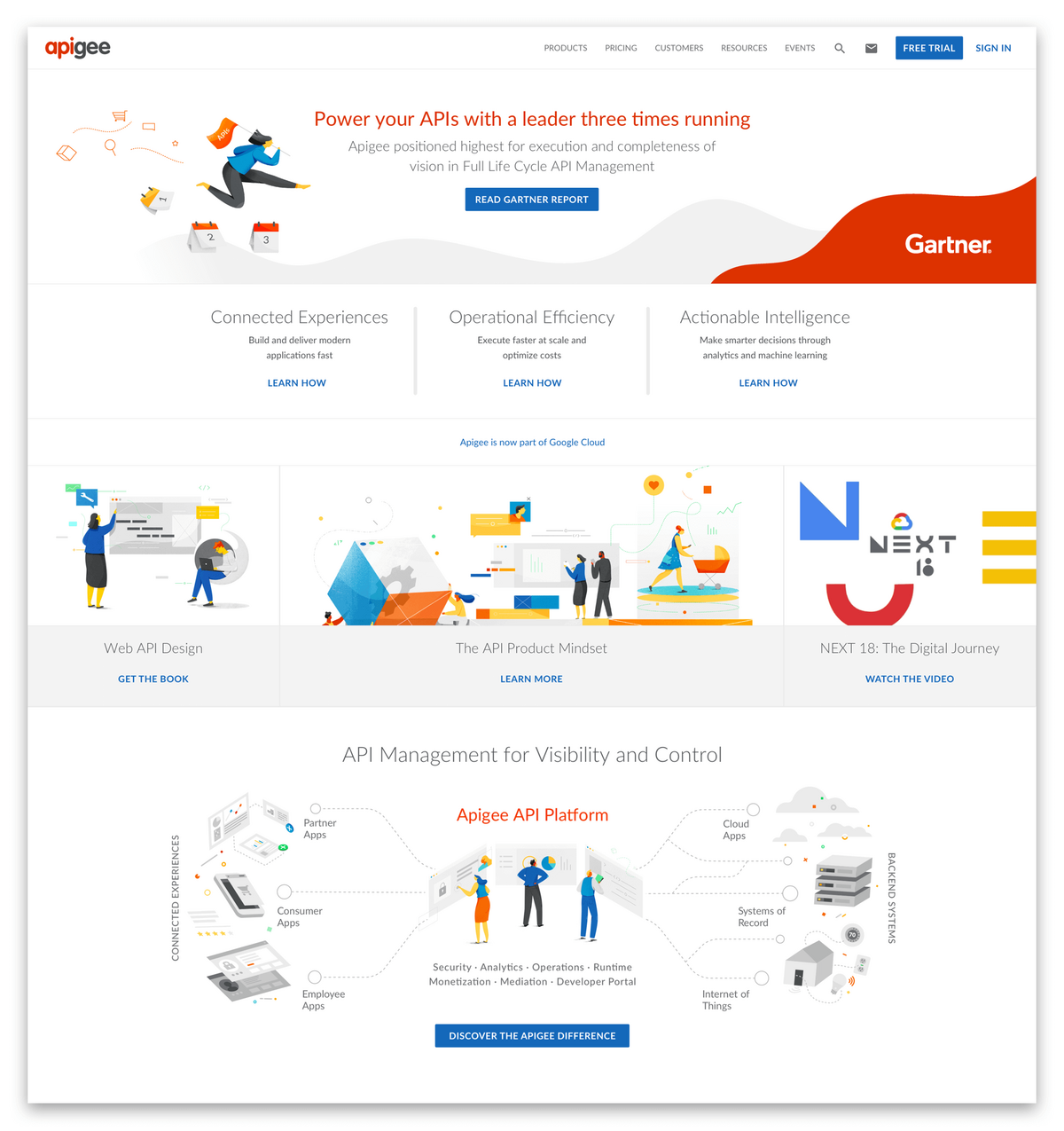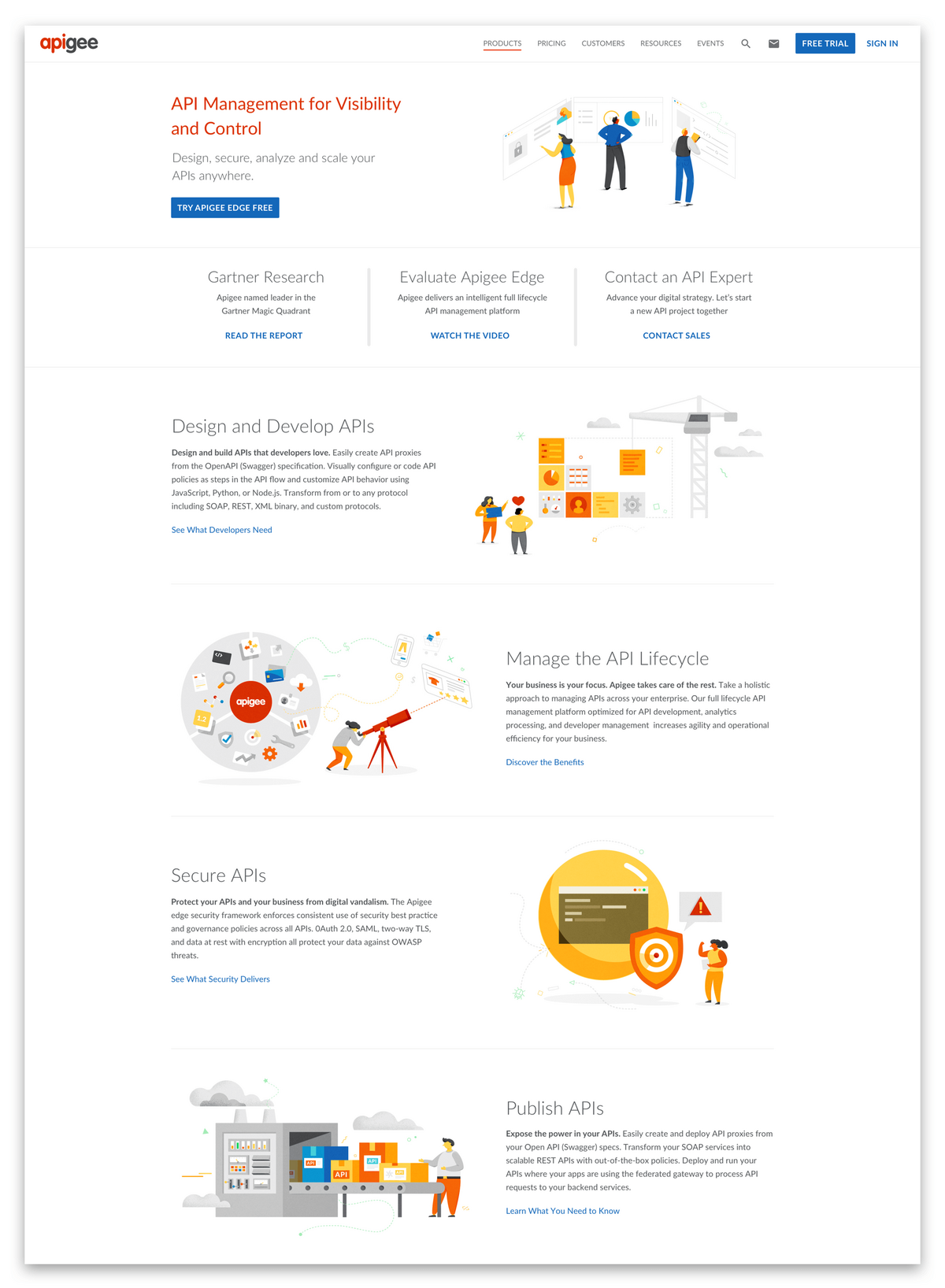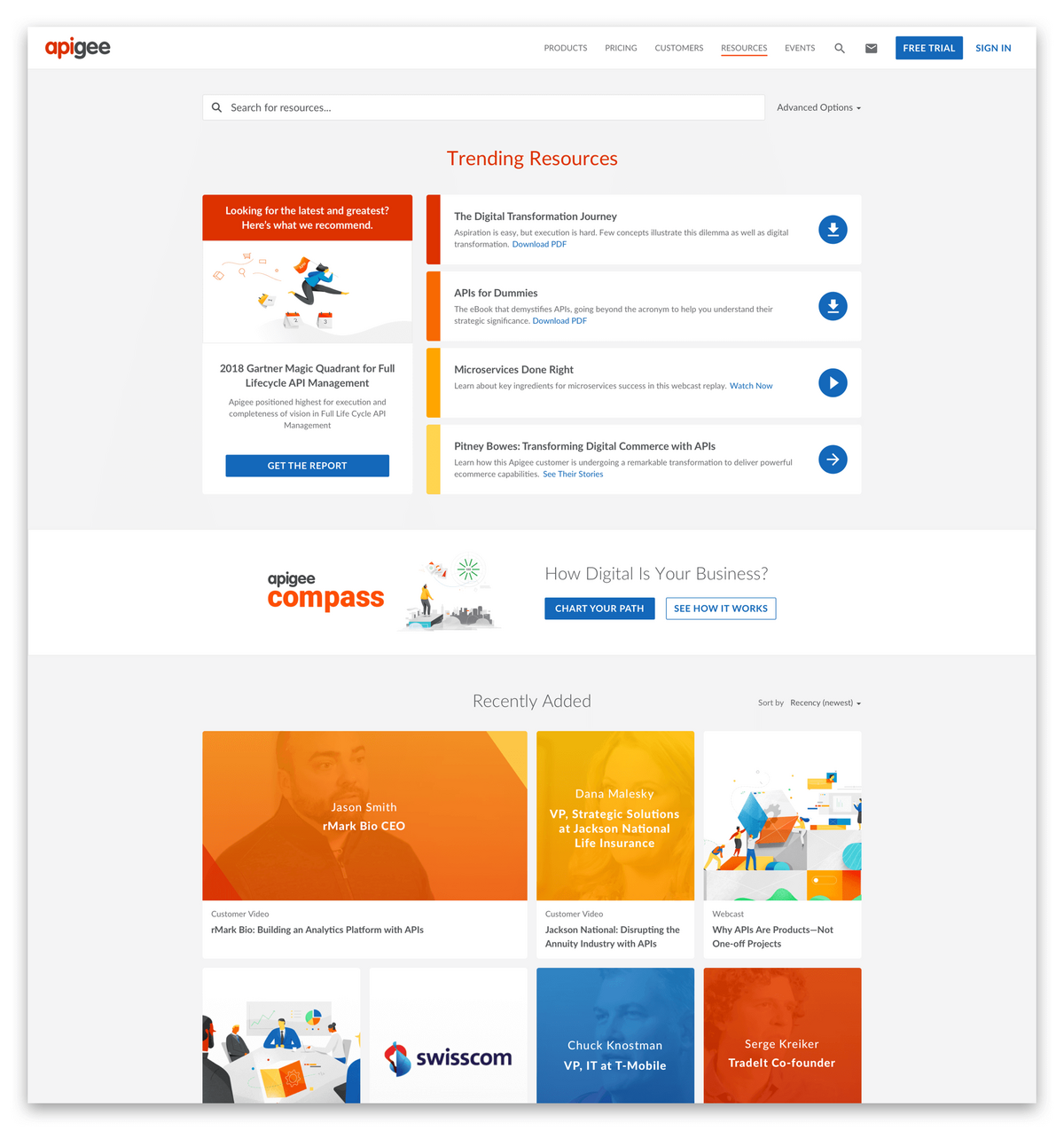 Apigee Website Illustration
While much of the artwork that appears in the website's CTA areas was supplied by other creative agencies, I was tasked with creating all of the illustration associated with Apigee product, that was specific to the marketing site. What follows are samples of that work.